Hailey Bieber presumably has access to every piece of designer clothing she could possibly want. Yet when given the opportunity to flex her design skills, she skipped the sequins and ball gowns and instead dreamed up double-breasted overcoats, long-sleeve tees, and pleated trousers. Her capsule collection with Wardrobe.NYC came about because even she felt like she was missing "forever go-to essentials," as she told Net-a-Porter. It's not just Bieber. Many in her cohort—like Kendall Jenner, Emma Chamberlain, and Kaia Gerber, as well as plenty of non-celebrities—have been drawn to wardrobe staples from contemporary, minimalist brands created in the past decade, such as Anine Bing, Toteme, The Frankie Shop, and Raey. They're doing big business, too, with The Frankie Shop pulling in over $40 million in 2022 net sales and 100 percent year-over-year growth.
"I didn't think I could sell a white T-shirt, but apparently I can," says The Frankie Shop creator Gaëlle Drevet. The ethos behind the brand was "to serve women on the go who wanted to look put-together without looking too contrived." Like many founders, she started the company after being unable to find things for herself. She didn't want to wear "normal, clichéd business attire," she says. "I thought there was a niche for a different way of looking done, but still undone"—in other words, a new way to do business casual. Indya Brown, fashion editor at Who What Wear, is drawn to these brands because they mean business. "I just turned 30. I cleaned out my closet recently and thought, 'If I'm going to be a professional, I really have to pay attention to what I'm wearing.' It's not just about having the flashiest designer, but looking really put-together."
If the girlboss era—defined by an influx of female start-up CEOs wearing high-waisted jeans, crewneck sweatshirts, and soft blouses while securing large Series A deals—is behind us, its spirit lives on sartorially. A new generation of young women is showing up, ready to work (not necessarily in an office) and rolling up the sleeves of their boxy blazers, button-down shirts, and slouchy trousers. And then they're re-wearing the blazer on the weekend for brunch with their girlfriends. Call it the "businesswoman special" look.
Although these brands offer basics, they are hardly basic in the colloquial sense. "It's time- less and effortless," says Olivia Gentin, COO of Anine Bing. What sets them apart are tailored tweaks and twists that differentiate their wares from traditional menswear labels or old-school outfitters like L.L. Bean. The best-selling white T-shirt at The Frankie Shop comes with drop armholes and shoulder pads that give you the sharp silhouette of Grace Jones. (Brown was pleasantly surprised to find that even the Frankie Shop sweatsuit she bought during the pandemic had shoulder pads.) A Bing best-seller, the menswear-inspired Quinn blazer, comes in a khaki green color that makes for an unusual but still effective neutral.
And almost every brand boasts an oversize silhouette. "There's something about an oversize fit that makes something feel a little more luxurious and more designer, in the way it moves on the body," says Jess Graves, editor of the newsletter The Love List. For Drevet, "It's about breaking the perfection by having something that looks a bit odd—a little bigger, a little trapeze." At Raey, the private label of MatchesFashion, the best-selling pieces are ultra-baggy jeans (it describes them as "giant"), alongside tailored jackets and coordinating trousers.
The result? An easy form of practical uniform dressing that doesn't involve wearing black Issey Miyake turtlenecks every day, Steve Jobs-style. These labels minimize decision fatigue, particularly when designers are now offering six collections a year, many of which are wildly different from one another. "People do dress in uniforms in some capacity. The beauty of these lines is that they encourage [that]. They take that same blazer that you love and release it in another color the next season. You can add to your collection, and you don't feel bad buying it, because you know you're going to wear it," Graves says.
Raey creative director Rachael Proud echoes this idea: "From the inception, we always wanted it to be a brand you could come back to time and time again and find pieces and colors that would work together. So I love to see an old pair of Raey jeans worn with a new knit. We are garment-focused, so we're not thinking about a seasonal look. Every item has to earn its place." And mixing items with designer pieces is encouraged. "We don't believe in Frankie being the answer to everything…we're giving tools for styling," Drevet says.
The modular approach holds a special appeal in this hybrid moment. Brown explains: "I have my Instagram wardrobe and my daily life wardrobe. Day to day, I'm wearing high-waisted black trousers and a good white tee. I want to look presentable but still have fun, which is where the little notes of trendiness from brands like The Frankie Shop come in." As awareness of fashion's impact on climate change increases, the timelessness of these styles also means that consumers will hang on to them longer.
And it means they'll always have something to wear, no matter the demands of life or work. "I used to think about dressing in an event-specific way, rather than treating the more mundane aspects of my life as something to dress up for as well. [These clothes] make me feel like I'm dressing for the life I actually have," Graves says. "I think of it as like having a well-stocked bar or pantry. If you have good base ingredients, then you're always going to be able to whip something up."
This article appears in the March 2023 issue of ELLE.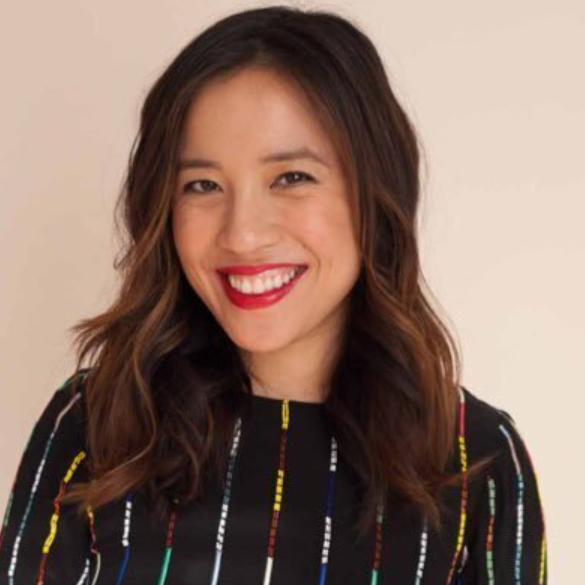 ELLE Beauty Director
Kathleen Hou is ELLE"s Beauty Director. Previously, she held the same title at New York Magazine's The Cut. She's appeared in publications such as New York, The New York Times Magazine, Vogue India, Forbes, and Allure. She was also a co-founder of Donate Beauty, a grassroots beauty donation project started during the COVID-19 crisis, which donated over 500,000 products to over 30,000 healthcare workers across 500+ hospitals.